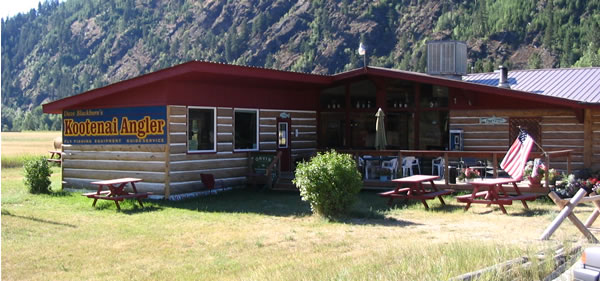 In 2007 we moved our Montana fly shop upriver to our 60-acre homestead, rental cabin and restaurant facility. It is located in an adjoined addition to River Bend Restaurant/Pub. It is the gathering spot for both local and traveling anglers. We will also be adding high speed wireless connection at this location for our customers.
We provide shuttle service for those traveling to the Kootenai with their own boat. Winston fly rods continued to be a good seller last season; they are made in southwest Montana and are great rods which we highly recommend. All the guides carry these on our float trips so don't hesitate to try one out. Orvis, in recent years, has turned put some new innovative reels with very competitive pricing. We also expanded our custom logo line to include not only hats and tees but also fleece vests, jackets and Orvis long sleeve, fishing shirts.
Licenses can be purchased online at: https://app.mt.gov/Als/Index.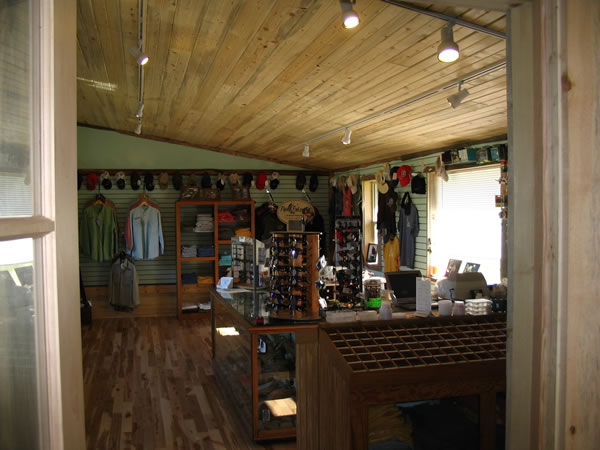 Drop into one of the top Montana fly shops for a visit. We are located 13 miles north on Highway 37 at the River Bend Restaurant location. If you have been looking for that certain rod or any other fly fishing product, we would be happy to order it and have it available for your arrival.
We'll pick up the shipping charges and you don't pay sales tax. We can also drop ship any item from the Orvis Fishing or Hunting catalogs directly to your front door. Call us on our new toll free reservation and order line. (800) 322-9339.