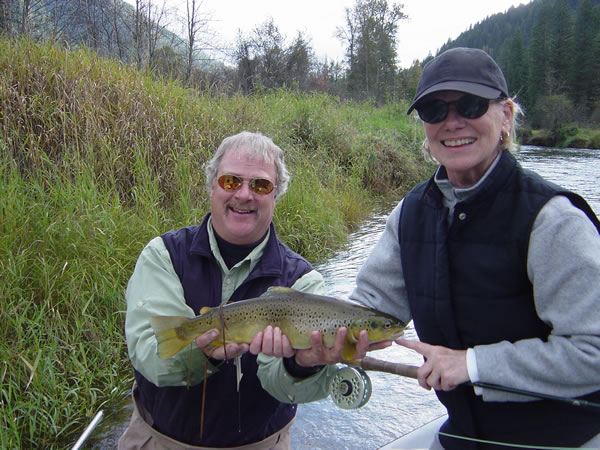 In addition to the Kootenai River, we also do float trips and walk/wade trips on the Yaak, Bull and Fisher Rivers as well as Lake Creek. Although these smaller stream's fish do not average what the Kootenai produces, it is a great place to fish 2-4 wt rods for rainbow, cutthroat, and brook trout averaging 6-10 inches.
The Bull River, a tributary of the Clark Fork River also contains Brown trout with some fish reaching 20 inches or more. With the exception of the Bull the other smaller streams are easily waded after run-off and float fishing is done. They meander through beautiful stands conifers in very picturesque settings.
A road trip to the Yaak is a great way to spend the day.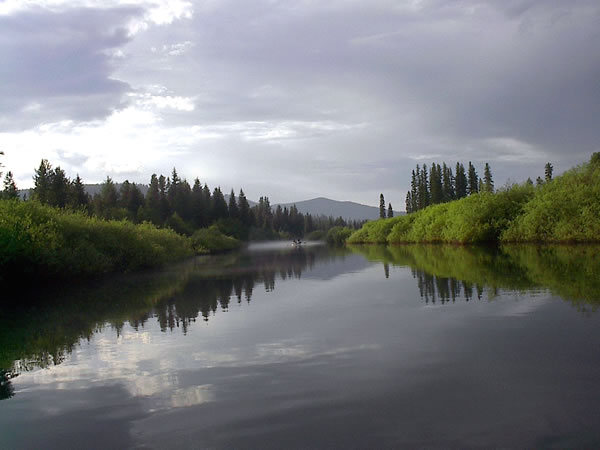 For those of you who like to get off the beaten path we also offer day hikes into our smaller local version of Glacier Park; The Cabinet Mountain Wilderness. One can access by moderate hiking some of the high mountain streams and lakes over the course of a 1-3 hour hike.
I enjoyed a great summer job many years back during my college years as a Wilderness Guard in the Cloud Peak Primitive Area of the Bighorn Mountains in Wyoming.
I can't begin to explain the experience of immersing oneself in the high mountain beauty. It is a totally different experience than float fishing the Kootenai.
Come and join us for one of these invigorating days. Eco tours are also available.