Kootenai Angler Guide Team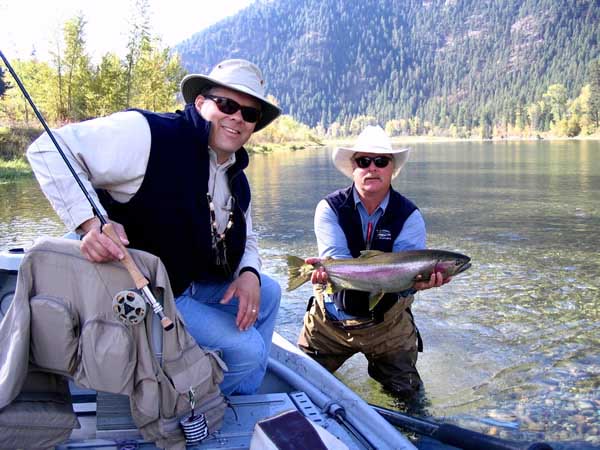 Dave Blackburn
Not content simply running and administering Kootenai Angler, Dave continues to play a role in the guide team. He has logged more than 24,000 hours plying the Kootenai and its surrounding waters since 1982.
Dave provides a wealth of knowledge and experience to his guide team and customers. You will find Dave most days at his mobile office on the river. During the off season he is a speaker and a musician for The Fly Fishing Show.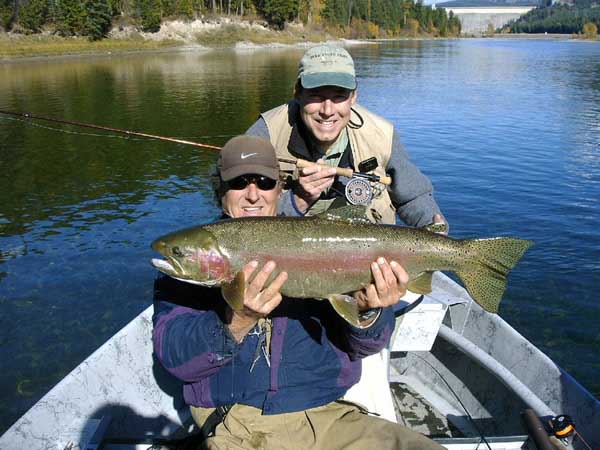 Joe Cielak
Our senior guide Joe Cielak will be returning along with his super laid-back style of guiding. Joe enjoys revamping fly patterns to his own version.
Joe was able to guide a customer from Spokane into the largest client-caught rainbow in the history of Kootenai Angler (see pic). He officially retired his red Toyota 4-Runner with 480,000 miles and drove a newer Chevy Trailblazer last season. Joe's team, once again, placed in the top 3 of the Cabinet View Golf Member/Guest Invitational, with scores of 69 and a 72!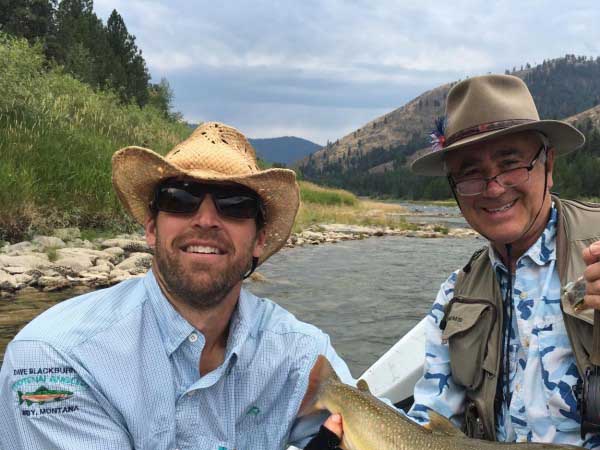 Jeff Kalwara
Jeff also hails from Eureka and during the off season he owns and runs Kintla Custom Build Homes.
He was the builder for the Roadman House which is the new home near the River Bend. He is a innovative fly tyer and is always researching new patterns on the river. He is a very enthusiastic guide and always is able to find fish on those tough fishing days.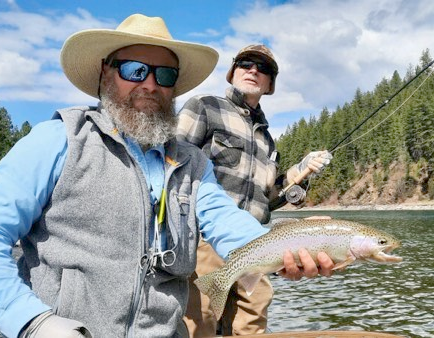 Rodd Freeze
Rodd is a true outdoorsman with 12 years spent as a backcountry hunting and fishing guide in the Bob Marshall Wilderness. He has a passion for fishing (his wife calls it an addiction), that has enabled him to guide on his home river -The Kootenai.

In those experiences on the Kootenai River, with holding the oars or a fly rod, bring memories of joy and happiness during the long winters in Libby, Montana.

He eagerly awaits for the upcoming season to enjoy and share in your own memories that last a lifetime.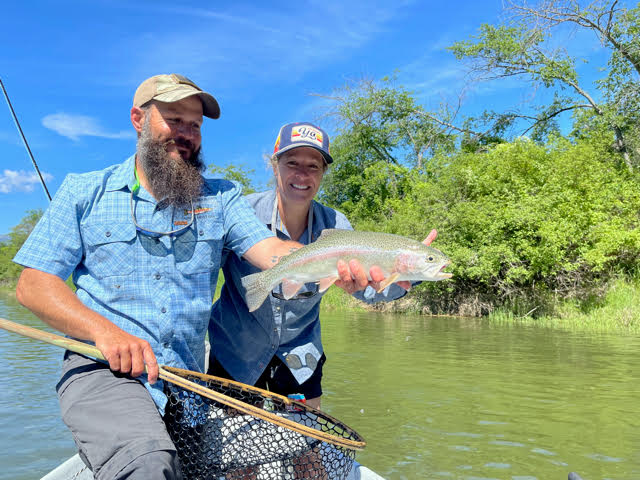 Chris George
Born to a fishing guide father in the pacific northwest, Chris started fly fishing at age 11. At 17 he joined the US Army and served 9 years with the 4th infantry division to include 3 tours and 39 months in Iraq.
Chris was medically retired with an honorable discharge and started fishing the rivers of Colorado to find his peace! With the help of Project Healing Waters he was reintroduced to his love of fly fishing and fly tying. After a few years he was guiding the wounded warriors.

He guided walk wade fly fishing on the South Platte and Arkansas rivers. Chris has two daughters who are passionate about the outdoors, moving to Montana to be closer to them and leave the crowds in Colorado behind. Chris fell in love with the Kootenai and its incredible tailwaters. If he is not rowing clients down the river you will find him throwing streamers looking for the next tug.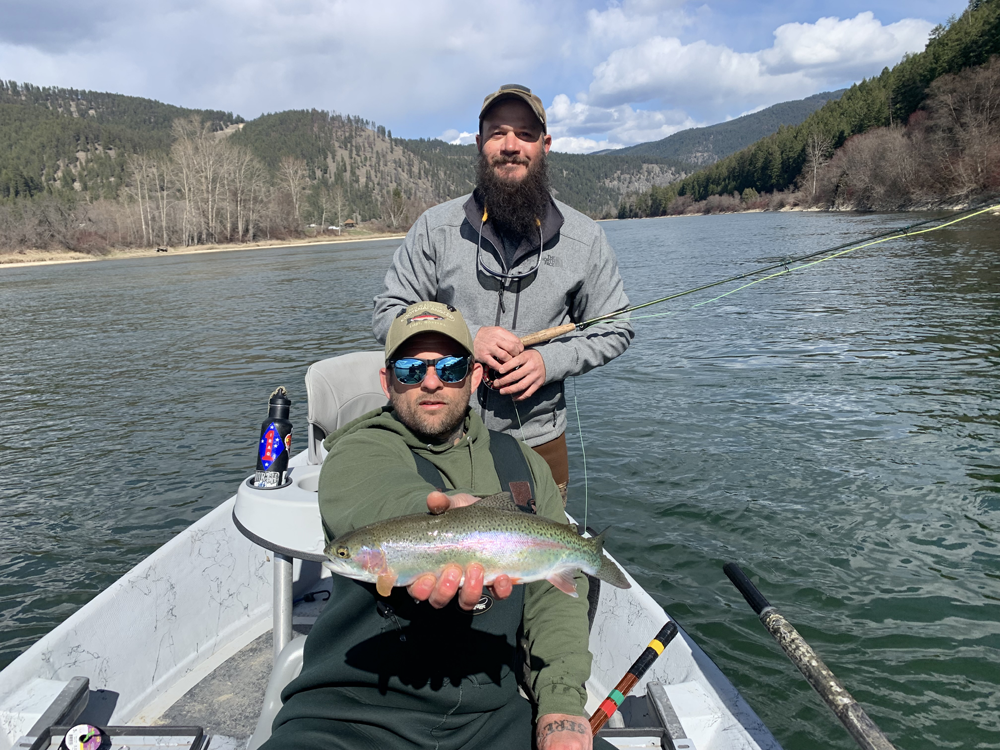 Dan Seaney
Daniel grew up in a small mining town in Arizona where he developed a passion for fishing. He cherished every opportunity to fish in the mountains for trout since he was young. Even after joining the United States Marine Corps, Daniel continued to carry his love for fishing with him, bringing a fly rod everywhere he was stationed and taking advantage of every chance he had to fish. In 2017, Daniel fell in love with the Kootenai River during a fishing trip, and after many more visits, he decided to move to Libby in 2020 to become a full-time fishing and outdoors guide.
He has guided on whitewater, salmon, and steelhead, but his favorite is getting customers hooked on beautiful Montana trout. Daniel spends as much time as possible on and off duty on the water, comfortably fishing from a 2019 Stealthcraft Bighorn Skiff that used to belong to Dave. This is Daniel's second season with Dave Blackburn's Kootenai Angler, and he is looking forward to an even busier year ahead with many great days on the river.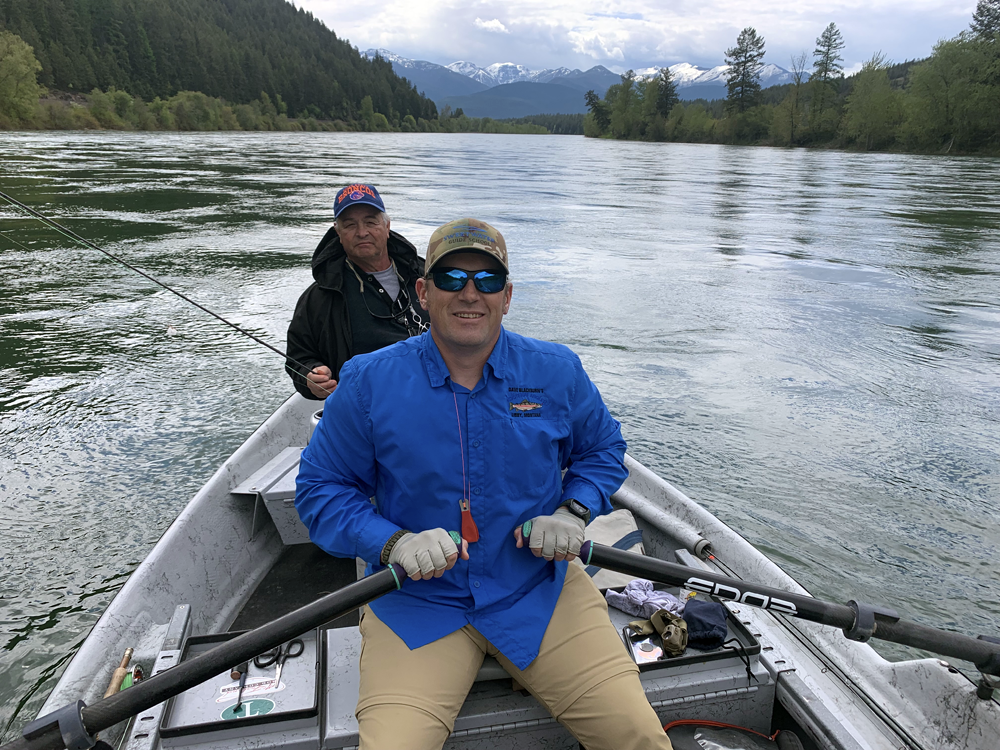 Brad Lee
Brad retired from the United States Army as a First Sergeant in 2020. He has multiple overseas tours including Germany, Korea, Kuwait, Saudi Arabia, and Afghanistan. Brad is a graduate of both the Sweetwater Travel basic and advanced guide schools.
One of Brads biggest passions is veteran outreach; he is also Pro Staff for the Fallen Outdoors. Besides fishing, Brad loves to hunt with his kids and spend time with his wife.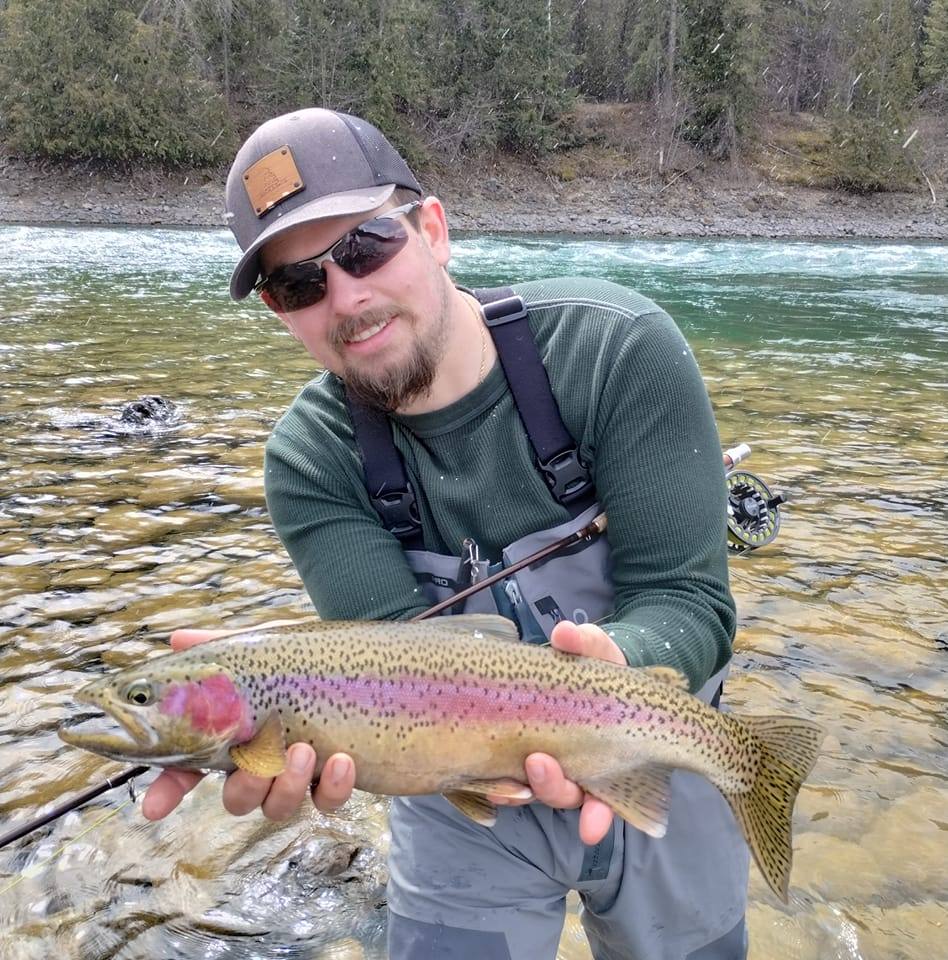 Jay Roberts
The following was from a client Jay guided last season:

I often shared with this team that an important component of being a leader is also practicing the art of letting others lead. Last week, while I was out of town, I opted to go fly fishing. I had always dreamed of doing this activity, but was either intimidated or uncertain about the experience. When we checked into the fly fishing shop in Libby, Montana, the first thing our guide (Jay) did was to ask an important question to each of us: What do you expect from your experience today? While each of us had our own perspective, my expectations were simple. I wanted to learn more about the art and the sport itself so I could potentially do more of it.

During the afternoon float, I made LOTS of mistakes, including hooking a tree, losing an indicator, wrapping my line around the anchor, tangling my line with my friend and casting in the wrong direction. Even with those mishaps, I did eventually land two rainbow trout and had multiple "bites". Jay took my fish off the hook, said thank you and released it. When I asked about it, he said they wouldn't have a job if the fish weren't willing to play.

Jay, although much younger than me, he offered exceptional coaching, advice and encouragement. He was ALWAYS kind, even when I am sure he could have rolled his eyes and sighed loudly in frustration. Instead, he kept saying "Don't worry....I've got this" and we moved on. I was inspired by his willingness to help me be successful.
The result: By the end of the day I fell in love with the sport. The serenity, the art, the catch & release perspective, the gratitude for the fish and the scenery.
How does this apply to our work? In many ways. How do we infuse a passion for this industry and our work? How do we teach and coach others with patience and kindness? How do we help others get comfortable with being uncomfortable? I'm grateful that I took a chance and did something that made me uncomfortable so I could continue to be curious about my own leadership and apply some of those lessons. And, I am confident that fly fishing will be in my future somewhere!
Our Montana fly fishing guides are long-time local residents with over a hundred years combined fly fishing experience on the Kootenai.
They fish the river twelve months of the year, under every weather and water condition. Our guide team has an extensive wealth of knowledge that they freely share with each other. They collaborate on what has been working best or the most effective technique to raise fish. This is one of the major advantages of fishing with us.
You don't just get one guide; you get a whole team that is working together. They live, work, and raise their families in Libby, year-round. They are here because there's no place else on earth they'd rather row a drift boat, cook a streamside gourmet meal, or share the stories and satisfaction that dozens of seasons on this river have birthed.
These things, along with a deep respect for the area's natural resources and the wildlife that call the Kootenai home, enable us to provide our fishing friends with our most valued commodity, "The Real Montana Experience."