Kootenai Angler Guide Team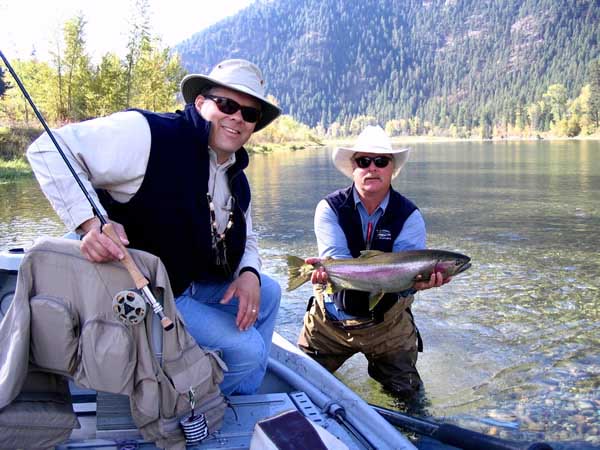 Dave Blackburn
Not content simply running and administering Kootenai Angler, Dave continues to play a role in the guide team. He has logged more than 24,000 hours plying the Kootenai and its surrounding waters since 1982.
Dave provides a wealth of knowledge and experience to his guide team and customers. You will find Dave most days at his mobile office on the river. During the off season he is a speaker and a musician for The Fly Fishing Show.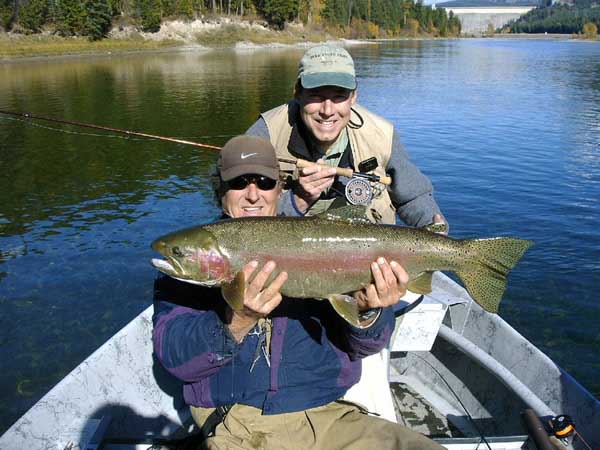 Joe Cielak
Our senior guide Joe Cielak will be returning along with his super laid-back style of guiding. Joe enjoys revamping fly patterns to his own version.
Joe was able to guide a customer from Spokane into the largest client-caught rainbow in the history of Kootenai Angler (see pic). He officially retired his red Toyota 4-Runner with 480,000 miles and drove a newer Chevy Trailblazer last season. Joe's team, once again, placed in the top 3 of the Cabinet View Golf Member/Guest Invitational, with scores of 69 and a 72!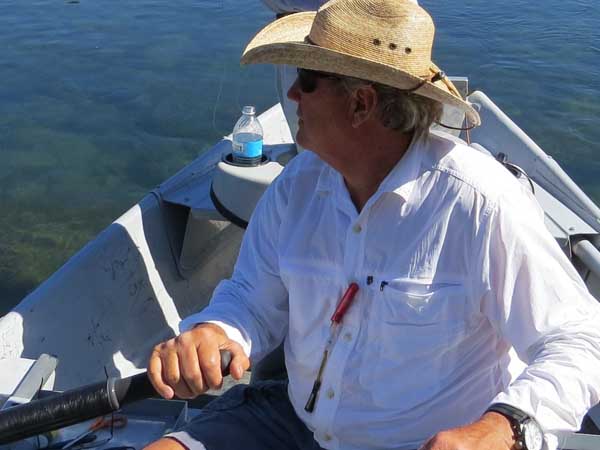 Ron Ridgeway
Ron brings with him a lifetime of outdoor experience and enthusiasm for fly fishing. He makes his home in Eureka, Montana and has a passion for the Kootenai and its fishery.
If he's not floating the Kootenai you'll likely find him on one of the area's highland lakes or freestone creeks. Raised on the Gulf Coast of Texas, fly fishing for sea trout and redfish, he is now proud to call Montana home.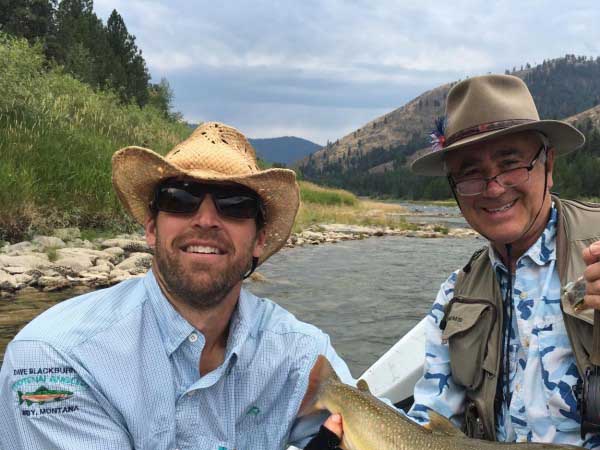 Jeff Kalwara
Jeff also hails from Eureka and during the off season he owns and runs Kintla Custom Build Homes.
He was the builder for the Roadman House which is the new home near the River Bend. He is a innovative fly tyer and is always researching new patterns on the river. He is a very enthusiastic guide and always is able to find fish on those tough fishing days.
Our Montana fly fishing guides are long-time local residents with over a hundred years combined fly fishing experience on the Kootenai.
They fish the river twelve months of the year, under every weather and water condition. Our guide team has an extensive wealth of knowledge that they freely share with each other. They collaborate on what has been working best or the most effective technique to raise fish. This is one of the major advantages of fishing with us.
You don't just get one guide; you get a whole team that is working together. They live, work, and raise their families in Libby, year-round. They are here because there's no place else on earth they'd rather row a drift boat, cook a streamside gourmet meal, or share the stories and satisfaction that dozens of seasons on this river have birthed.
These things, along with a deep respect for the area's natural resources and the wildlife that call the Kootenai home, enable us to provide our fishing friends with our most valued commodity, "The Real Montana Experience."